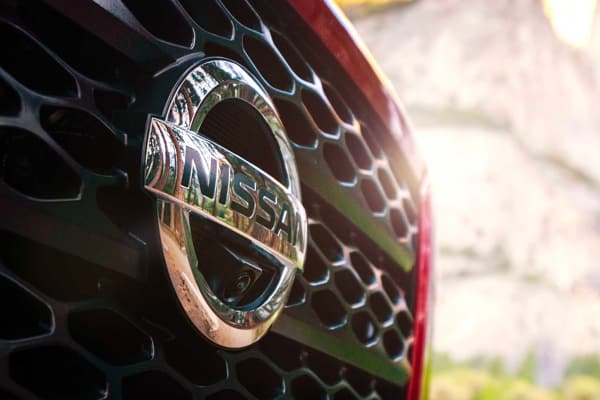 Get Approved
We'll work with you to get the car of your dreams, apply for financing now!
Get Pre-Approved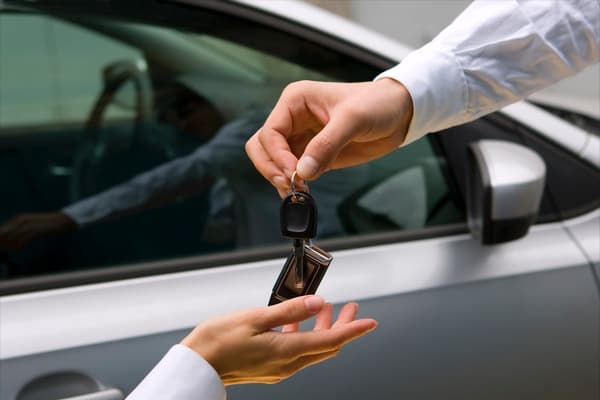 Sell Your Car
Looking to trade-in or simply sell your vehicle? Use our quick online appraisal tool to get an estimate.
Appraise My Vehicle
Mead Automotive Group is


Community Driven

Our Community Involvement is centered on taking care of the basic needs of people who would be hard-pressed to help themselves or in other words; "Helping Those Without A Voice".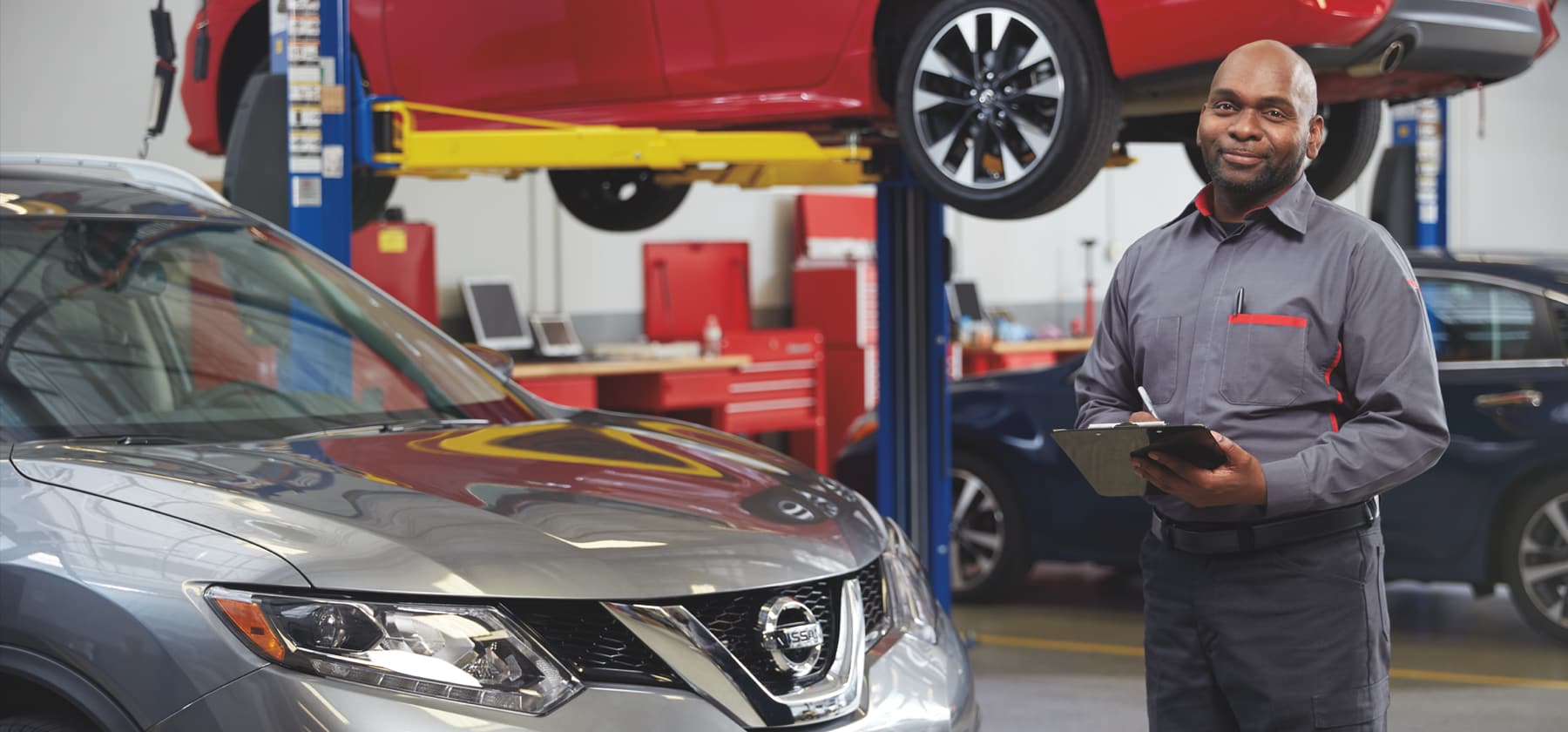 Nissan of Everett


Services All Makes

Whether you have a vehicle that needs to be fixed or simply need to bring one in for routine maintenance, Nissan of Everett's trained certified technicians are ready to help.
Our Recent

Reviews

(Translated by Google) Ismael Ochoa corona thank you very much for your help, excellent work!! Thank you very much!! (Original) Ismael Ochoa corona muchísimas gracias x tu ayuda , excelente trabajo!! Mucha alma gracias!!

Amazing support from staff, especially Mr Edwin.

I was in and out in a breeze! I was expecting a much longer wait due to the maintence needs, but I barely had to wait!

Thank you to Gerardo for helping me and my dad buy a car. It was very fast and easy. I am very happy with their great customer service.

(Translated by Google) It was a pleasure buying a car with Gerardo. It was very easy and the people were very nice. Ismael and Gerardo were very professional. (Original) Fue un placer comprar un carro con Gerardo. Fue muy fácil y las personas fueron muy agradables. Ismael y Gerardo fueron muy profesionales.

It was a great visiting because they actually took the time to update me with everything that were wrong about my van. They also offered solutions and recommendations how to get my van fixing and I'm glad I took the time and followed them. Thank you guys.

Great customer service and friendly staff! Ismael was very knowledgeable and helpful when guiding me to find a car that fit my lifestyle. In addition, he was very kind and made me feel confident in my decision. I had a great experience!

Ismael was nothing but professional, helpful and knowledgeable. He talked me through all my options to make sure I was getting the best car for me. I highly recommend Ismael at Campbell Nissan of Everett to help you find your next dream car.

My mother had a great experience at the dealership. She needed help translating and ismael helped her out in the service department. We will be going back to him once we are ready to upgrade our Nissan.

Great dealership. A 12 A Mitsubishi charging cable from 120 AC to car quick enough charges my Nissan Leaf making me a happy customer.

Campbell Nissan is amazing. HOWEVER, Corporate Nissan is an absolute joke. We purchased a Nissan Sentra (private sale) with 50,000 miles on it. I had it checked out by a trusted mechanic. Within one month of purchase, the radiator and transmission went out. At 50k miles. Utterly ridiculous. I called corporate Nissan to see if they had any ideas. I was unaware of all the recalls that had happened because I have never driven a Nissan before. When I went online, I was stupid and only checked safety reviews. I then had a mechanic check it out. I THOUGHT I had done everything right. This car was meant for my teenage daughter because I wanted her to have something reliable because I'm going into the hospital for cancer treatment. Instead, the car broke down when my teenage daughter was driving it at night. Corporate Nissan told me to have my car towed into the nearest dealership, have them run diagnostics, and then get back to them with the diagnostic codes. They told me that I should qualify for a goodwill warranty. I paid to have my car towed and paid for diagnostic testing. Campbell Nissan was on top of everything and got back to me right away. However, when I called corporate Nissan, they completely changed their story and told me I pretty much had already sunk $12,000 into a stupid paperweight. They told me I did not qualify for the warranty that they initially told me I would and now I'm out more fees for the stupid towing fees and the diagnostic testing. Campbell Nissan was amazing and felt so bad for what I was going through. They did their best but, in the end, their hands are tied by what corporate dictates. Donnie, in servicing, is an absolute Angel. While they were awesome, I cannot and will not, in good conscience recommend Nissan to ANYONE. The laughable thing is that my job require a lot of car travel. There is a fleet of 100+ travel personnel that replace their cars every 2-3 years. We have meetings every week. I have been broadcasting my treatment by Nissan as loud as I can at any and all huddle meetings. I know not everyone will listen, but if I can prevent at least 10-20 of my coworkers from purchasing this craptastic machinery? I will feel somewhat vindicated. FIVE STARS for Campbell Nissan but -1,000,000,000 for corporate Nissan.

It was a good experience and I will return when my next service is due

Bought a new Rogue today from Tyler Embertson. He made it a really easy, no stress at all. Was great to work with!

Excellent customer service! Edwin was great and showed us our options. He made us feel welcomed and cared for. Definitely will be recommending Nissan of Everett!

Really good customer service from Edwin! They're also bilingual which is a plus!

Tire pressure dropped on right rear tire, dealer filled tires. Two days later pressure dropped again, went to dealer and was gotten right in and tire fixed.

We were looking for a new car and visited multiple dealerships over several days. We encountered aggressive salespeople, lowball trade-in offers and crazy add-on fees-everything we dreaded about car-shopping. Thank goodness the experience at Campbell's Nissan was totally different. Our salesperson Tyler was amazing! He listened to what we wanted, then showed us the exact car we were looking for. He asked if there was anything that would make it perfect. I said the color wasn't critical (it was white) but I would have liked blue. Ten minutes later he'd found a blue one at another dealership, and it could be delivered in two days! The sale took less than an hour to complete. Tyler's sales approach and the professionalism of the entire staff was such a refreshing change!

The people were very friendly and professional. I sincerely appreciate that they gave me a loaner car until me car was ready. They were very quick and completed my car repairs in less than 24 hours.

It was excellent! It was nice not having to sit around a dealership all day bouncing numbers back and forth. Transaction was quick and painless

My new Nissan Armada was due for 15k service and the team at Everett Campbell Nelson scheduled an appointment conveniently for the day I could bring the car in for service. Tony at the service desk arranged for a loaner car, texted me with updates and the progress in a video message, and called me promptly once the car was ready in a few hours. Great service and quick turnaround! picked up with no hassle. Just be advised that credit card payments will have a surcharge of 3%, so in order to avoid that, I used my debit card.

Ismael was such a pleasure to work with! Walked me through all my options and made sure I was confident in my purchase! Did not feel pressured at all and I am very happy with my new truck! One of the best experiences I've had purchasing a new car!

Ismael Ochoa was by far the best sales person I have ever had, he was fast and efficient and if anyone I know needs a car I will be recommending him.

Fastest out the door lease process ever, could not be happier!

Excellent friendly and conscientious staff, I truly appreciate the video of the car so I can learn to understand and the boys in the shop didn't talk down to me because I am a woman. There is a family feel to Campbell, and I think you should have more of your dealerships feel this way. I know it happens when staff feel valued. I am terrible with names, but the gentleman that helped me should be given a raise. I saw him be extremely compassionate to one of the customers who was having a manic episode. Not extreme, but would not stop talking as the staff were trying to explain things to the customers. He rolled with it and kept the focus. Excellent customer service skills and I really appreciated having the remote control while I hung out for the day. Keep up the good work. I tried purchasing a Chevy a few years back and it was not to Nissan's standards. Will continue to purchase them as long as I am able.

Overall, a very enjoyable experience. Service and repairs on 2017 Altima wasn't cheep, but it was thorough and done right. Drove a nice loaner. Very satisfied!!
Welcome to


Nissan of Everett
Nissan of Everett in Washington has a strong and committed sales staff with many years of experience satisfying our customers' needs. Nissan of Everett is located in Everett, WA. As a Nissan dealer serving the Seattle area, offering new & used Nissan cars, trucks and SUVs to all of our neighbors in Shoreline, Kirkland, Snohomish, Monroe, North Creek, Kenmore, Woodinville and Mt. Vernon, we know customer satisfaction is crucial to our success. We look forward to serving your automotive needs and we hope that we can help you with your next new or pre-owned Nissan purchase. Nissan of Everett has helped customers from Cottage Lake, Bellevue, Monroe, Kingsgate, Redmond, Marysville, Burlington and Stanwood with their Nissan needs and we look forward to helping you too.
Contact Us